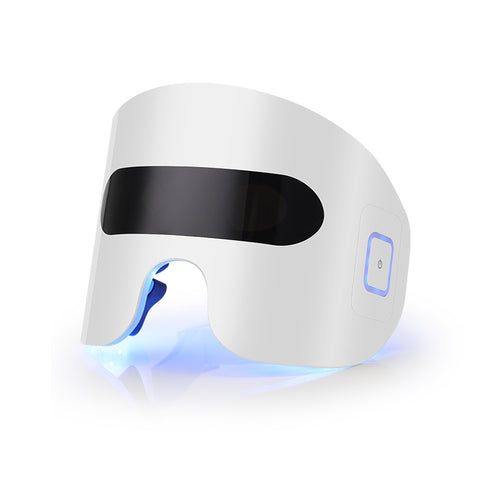 Perfect Improvement - improve and eliminate eye wrinkles. It takes 4-5 weeks to see obvious effects. Note: When the product does not work, it needs to be charged. When the remote control does not work, you can replace the battery of the remote control. And contact us in time.
Intelligent and Widely Applicable - ergonomic design, perfect fit for head contour, suitable for all heads, adjustable hair band length. The instrument uses three different intensities of light to alternately irradiate the skin and effectively improve eye wrinkles.
Easy to Use and Carry - you can adjust the intensity as needed, just wear it for 15-20 minutes when reading, sleeping, watching TV or doing housework. Small and light, suitable for office, family and travel, convenient for facial massage anytime and anywhere. The remote control of the product cannot be used normally, and the battery needs to be replaced.
Gift & Enjoyment - red/blue/green LED lights cover your eye wrinkles. Upgrade to the appropriate intensity and adjust to the most suitable mode. Enjoy beauty. This is the best gift for mother and wife.